Butterfly Viareggio (LU)
Let yourself be enchanted by the magnificent atmosphere of the Nido d'Amore Butterfly on Lake Massaciuccoli in Torre del Lago Puccini (LU), a splendid hamlet of Viareggio, for a romantic weekend in Tuscany. A dream panorama accompanied by a 360 ° experience of pure love in the 14 themed suites with whirlpool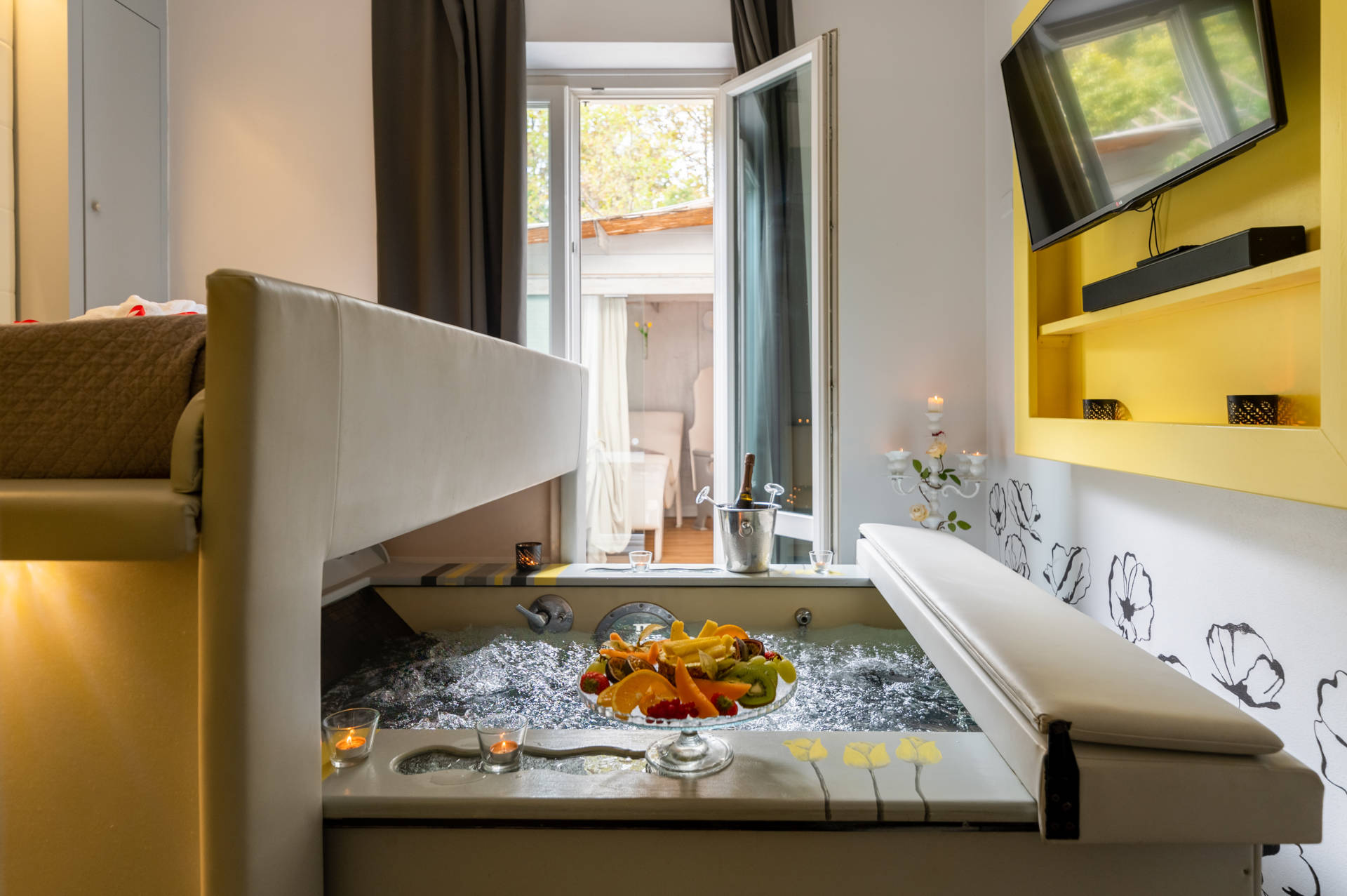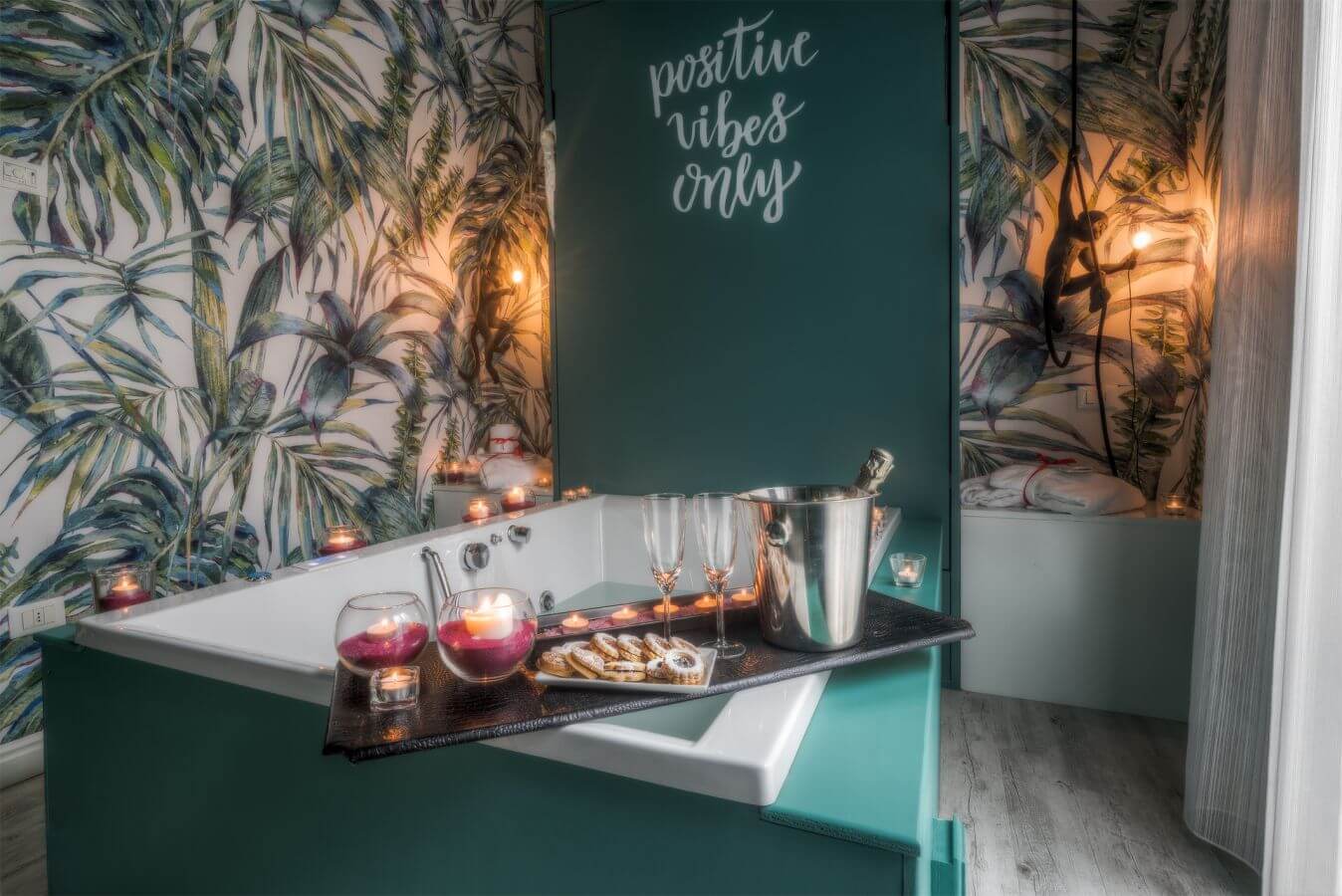 Butterfly Monzuno (BO)
Along the "Via degli Dei", An ancient Roman military road connects Bologna to Firenze, running through an incredible landscape where history and nature merge, Il Nido d'Amore Butterfly opens its second Hotel, which will bring a breath of emotion to all lovers. A breathtaking setting to spend a romantic weekend in Bologna.
Butterfly Hotels: Live a dream!
Two structures located in unique panoramic positions , the Butterfly Hotels were created to transform simple stays into real escapes of love, where the watchword is EMOTION.
Equipped with themed suites with whirlpool , they are ready to overwhelm you in an unforgettable experience
Each Suite has an exclusive romantic setting  and has  a private whirlpool tub that  can be removed from under the bed, patented for the well-being of the couple. Furthermore, you will find suites with  sauna,  suites with romantic gazebos, private terraces, cinema and relaxation area with mini bar.
Do you want to turn your romantic escape into a daydream?
Choose our special packages … it will be possible to enjoy a  romantic dinner in the Suite , or  give your partner a surprise  that he will not forget …
The staff of the Butterfly Hotels will always be at your service with  confidentiality and professionalism  to make your stay enchanting and relaxing.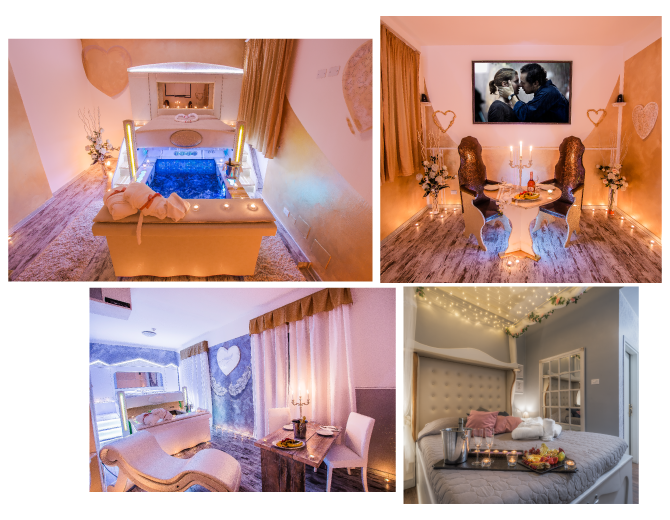 BASIC SERVICES
These are the basic services that you will find in all the structures
Surprise for my boyfriend
"We stayed for a weekend and had a great time. Beautiful suite and everything very clean. Everything very nice. The Jacuzzi in the room and this morning breakfast in the room, so much stuff 😍😍 very nice and kind staff. Very good, we will come back 😍😍"
Relaxing weekend
Beautiful place, the atmosphere in the room was great.
We stayed in the jungle room, simple but comfortable even the Jacuzzi under the bed.
The welcome drink very good and appreciated.
We also enjoyed dinner in the room, really good and also breakfast in the room, with a choice of sweet and savory.
Staff very kind and competent.
Unique experience!
Fantastic experience! On arrival we were seated in the lounge and offered Prosecco. Once the room was ready the guy who shows us the room really nice and very professional directs us in what would have been a unique experience! Room clean and very cozy (madama butterfly) Jacuzzi retractable and piece de resistance the private sauna. Small private terrace with lake view. Dinner served in the room really good and quality. If you are looking for a getaway in a unique and private place you will make the right choice. The only small flaw is the breakfast a bit 'poor. For the rest everything is really great.